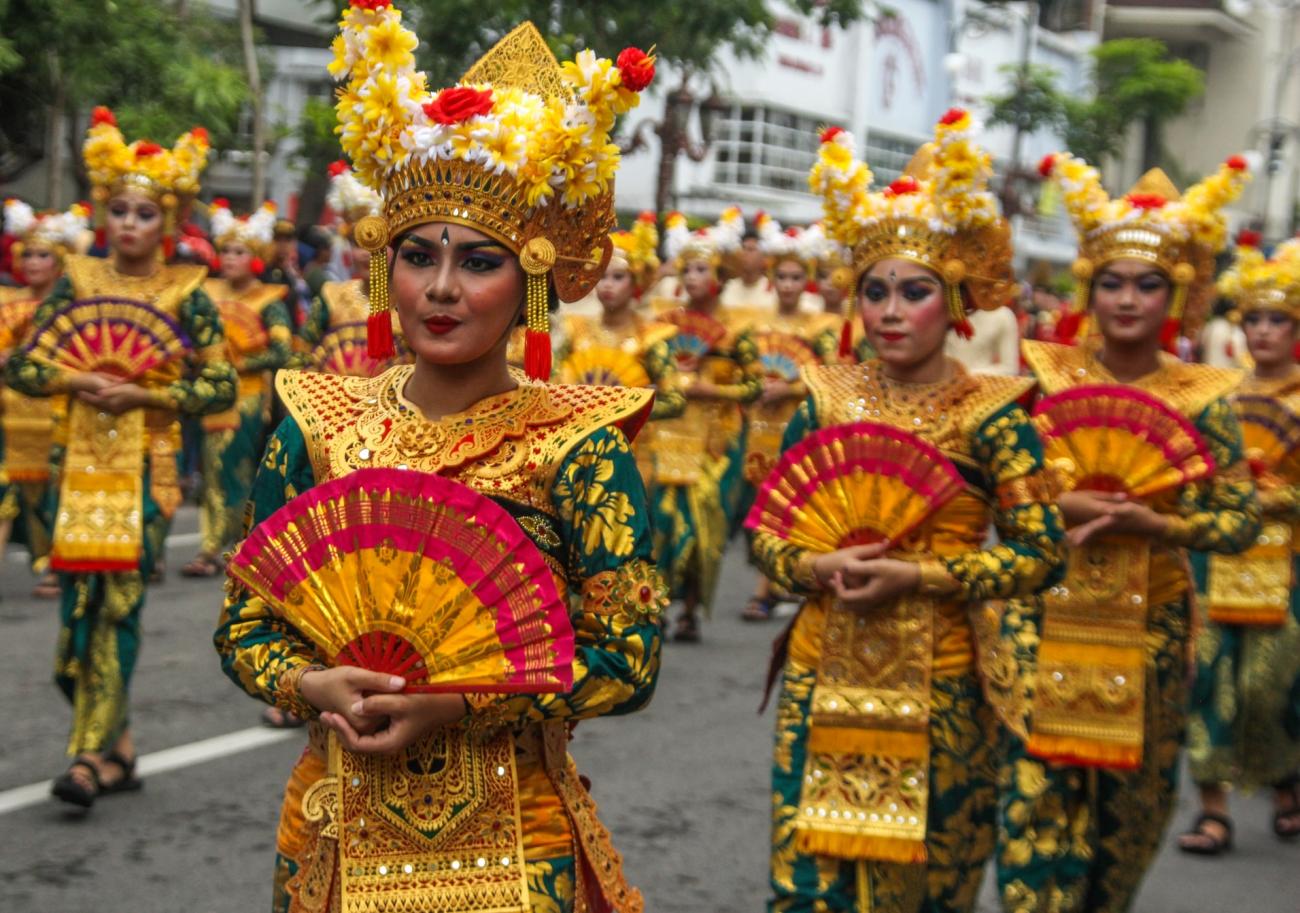 Indonesian
Overview
The Indonesian program is made up of small groups that can be tailored to the specific needs of the students, with personalized attention from experienced instructors. It focuses on:
communicative skills that include speaking, listening, reading, and writing,
using interactive oral practices through simulations as well as
audio/videos materials.
Indonesian classes are offered at all levels from beginner to advance.
As the largest moderate Muslim country in the world, Indonesia consists of hundreds of ethnic groups, each with its own unique culture and traditions, but everyone speaks the national language: Indonesian. Because of this, our students choose to pair their Indonesian courses with other majors such as:
life sciences
history
religious studies
philosophy
Indonesia is the fourth most populous country in the world and the largest Southeast Asian country. With the major islands of Java, Bali, and Sumatra, and major parts of Borneo and New Guinea, Indonesia has vast natural and human resources fertile for investments and business opportunities making the ability to speak Indonesian important to prospective employers.
Our students have found jobs in:
international business,
military and diplomatic service,
NGO humanitarianism,
investments
and many more
Many of these are US government careers because they classify Indonesian as a "critical langauge" meaning they are always in need of good employees who speak Indonesian. Because of this, the US government provides many opportunites (usually in scholarship form) to study abroad. Here, at SILC, we prepare and help our students to obtain full scholarship for study abroad programs, and the majority of ASU students applying for these programs were accepted. To learn what you can do with Indoniesian, contact our advisors!
Degrees
BA Asia Studies (Southeast Asia) in SHPRS

Dive deep into the history of Southeast Asia, from the beaches of Vietnam to the ornate temples of Thailand. Explore the region through transdisciplinary courses and examine contemporary political, social and cultural issues in Asia to gain a strong understanding that aids in any career you pursue.
*This program is offered in the School of Historical, Philosophical and Religious Studies at ASU